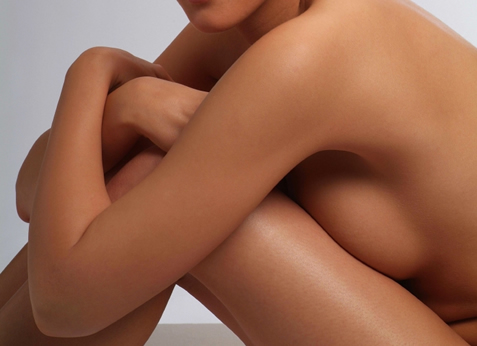 What our patients are saying
Breast Augmentation Patient
Dr. Mueller
Just wanted to thank you for the AMAZING job you did with my breast augmentation...You and your staff have been just wonderful...I will see you in a month or two for my last post op...

Why I am really writing is that ironically enough, my best friends was diagnosed 2 weeks ago with Breast Cancer. She just had a mastectomy yesterday and the surgeon stated that the cancer had not speak to the lymph nodes. She is going to undergo some form of Chemo and/or radiation. She is very interested in having reconstructive surgery when she is able to do so. (Including her nipple that was removed). I have referred her to you...

Thank you again for everything! Looking forward to seeing you in March.

PS: My husband said my boobs are "amazing!"
Breast Augmentation Patient
Dr. Mueller
Thank you for being an outstanding surgeon! Your wisdom and skills are the greatest ! You are meticulous in your work and want the best for your patients. God has given you a tremendous gift to help people.
Thank you !
Cancer Survivor Patient
Dr. Mueller
Thank you for doing an excellent job on my wife's surgery. And also keeping me aware of what was going on all the time. He made a very stressful time a little easier.
Liposuction and Correction of Previous Breast Augmentation Patient
Dr. Mueller
After suffering for the last 7 years with a bad experience, (besides spending a lot of money for that) I wanted to thank you for making the experience and the results exceptional. I feel very fortunate to have found you for my doctor.
Scar Revision Patient
Dr. Mueller
I just wanted to let you know I appreciate our efforts. You did a wonderful job.
Thanks again !!
Facial Trauma Patient
Dr. Mueller
Thank you for our new face !*!
Words cannot express our gratitude and describe your gracious "bed-side manner."
We applaud you.
Hand Injury Patient
Dr. Mueller
Thank you for treating us like we were your own family, making us feel comfortable speeded the healing. You're so professional, positive, cheery, dedicated, encouraging, tender and loving.
Breast Augmentation Revision Patient
Dr. Mueller
I wanted to tell you thank you for doing such a great job on my re-implants. They healed beautifully, and are much more comfortable than my other ones were in the 11 years I had them. Thanks for taking the extra time to clear away the scar tissue, to allow them to look as good and natural as possible.
You are a wonderful doctor and your staff is great. Thanks for everything.
Breast Cancer Reconstruction Patient
Dr. Mueller
How can I possibly find the words to say how much I appreciate all you have done. Thank you Dr. Mueller for being such a dynamic surgeon but most of all thank you for you compassion.
Hand Injury Patient
Dr. Mueller
Being such a skilled surgeon and a remarkable human being you treated my husband... with such compassion it was hard to believe you could be such a great surgeon as well.
Breast Augmentation Revision Patient
Dr. Mueller
Thank you for listening so well and understanding my pain and acting so quickly. I would recommend you to anyone I know. You are the best.
Breast Reconstruction Patient
Dr. Mueller
... I wanted to drop a quick letter of thanks and I hope that you get it...I was in just the other day and you removed my dressing over my new nipples. While I was there I did not even look at them. I was so nervous and how I would respond to seeing them and wanted to wait until I was alone. I later looked at them and I think you should know
I WAS THRILLED !!!!!!!!!!!! They look so amazing !!!!!!!!!
You should know I was really planning non not having the nipples done. I was tired and just did not want anymore surgery and did not really think nipples would make that big of a difference. My husband however encouraged me to press on and do the nipples so I would be truly done. I am so happy I did they make the reconstructed breasts look like breasts. For the first time since my mastectomy I feel whole again.
Thank you so much Dr. Mueller for doing what you do and doing it so well. I also want you to know how much I appreciated your compassion during all this. You have always made me feel at ease....
Gyncomastia Patient
Dr. Mueller,
You did my surgery last thursday. I am pleased to say that so far everything is going great. There never was any bleeding, swelling is almost gone and pain is barely noticeable. I don't feel like I had a surgery done on me a week back.
Thanks for the great job! . You and OHSU deserve much more fame than many of the doctors that advertise online. Looking at the before and after pictures at these other sites mine looks like ones that are 3 months post op without the complications and post surgery pain like drains/bleeding/suture removal etc...
I only regret not having done it sooner :) Keep up the good work.